Welcome to Luftfoto.ru!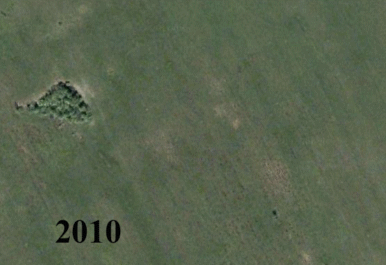 How to use the Archival Aerial Photograps?
Using the Archival Aerial Reconnaissance Photographs, you can see landscape as it was been in the past and compare it with it's nowadays state.
You can use Archival Aerial Reconnaissance Photographs during the creation of your projects - TV-programs, Movies, Computer Games and etc.
You can use them within museum galleries.
Using Archival Aerial Reconnaissance Photographs, you can view the borders of lands, agriculture and other objects, as they were been in the past.
Use Archival Aerial Photographs, during your own historical researches, including family genealogy.
To see buildings, which was destroyed during WW2. To see Villages and cities in historical retrospective.
Use them to find missing persons, who were Killed In Action, during WW2.
To see destroyed unique historical monuments, which is not survive during WW2.
To compare historical maps with Archival Aerial Photographs, and make your own discovery.
To create 100% historical true 3D-models and scale models of different landscapes.
We are making complete research and digitizing of the WW2 Aerial Reconnaissance Photographs. That's photograps was made by German Luftwaffe and Allied Aerial Reconnaissance services during the World War Two, and now are held by differet archives around the World.

During the World War 2, and within the pre-war period, German Luftwaffe and Allied Aerial Reconnaissance military services, made dozens of Reconnaissance flight missions. During these missions, millions of Aerial Photograps was made!

We offer You a high quality research within world WW2 Aerial Reconnaissance Photographs collection, which is held by different archives around the world. You will can see your Area or Point of Interest, like it was seen by the pilots of Reconnaissance missions. Many persons, who lived in that time, after you ask them, will can't provide you a correct picuture of some details, about buildings, borders, bomb damages and etc. They can't remember some details, because it was been a long time ago. Now you'll can see it by yourself, just place an order to see your Area or Point of interest on the historical Aerial Photographs.

Request an Archival Research for Your Area of Interest now, by clicking on the button below!

Latest News
Luftfoto.pl Team
Saturday,

Urgent!
Dear Customers! Unfortunately, due to an increase in COVID-19 cases in Prince George's County, MD, archives held original Aerial Photographs are closed again. We hope, that this will not last long, so we will can progress orders placed. We will send already scanned aerial exposures. We're very sorry for any inconvenience caused. Thank you for understanding and patience.
U.S. Archives re-opened
Dear Customers! U.S. Archives are reopened with some restrictions. From now, you can place your orders as usually. But, due to restrictions of simultaneous using of archival materials, and reducing of the archive working time-frames, schedules of scanning will be raised. Thank you for your patience!
U.S. Archives re-open data
Dear Customers! Unfortunately, U.S. Archives still stay closed. But some of the archives offices are preparing to re-open phase. We hope, that they'll open soon and we will can continue to work with them. We're keeping in touch with the arhicves staff, and will let you know right after archives will re-open. Thank you very much for your patience!
What we can do within our service
Research and digitize German Luftwaffe Aerial Reconnaissance Photographs of WW2
Research and digitize Allied Aerial Reconnaissance Photographs of WW2
Orthorectifying and GPS-positioning of the Aerial Reconnaissance Photographs of WW2
Making of historical analysis of the Aerial Reconnaissance Photographs of WW2
Making of an orthophotoplanes (mosaics), using the Aerial Reconnaissance Photographs of WW2